The Inspire Garage is a Globant initiative that seeks to bring high school students closer to the opportunities offered by the world of technology in the areas of Video Games, Design, Programming, Content, and Social Media.
At Globant, we believe that technology can transform the future of communities and the world. We want to provide valuable tools to the younger generations through education to facilitate their access to and awareness of STEAM careers.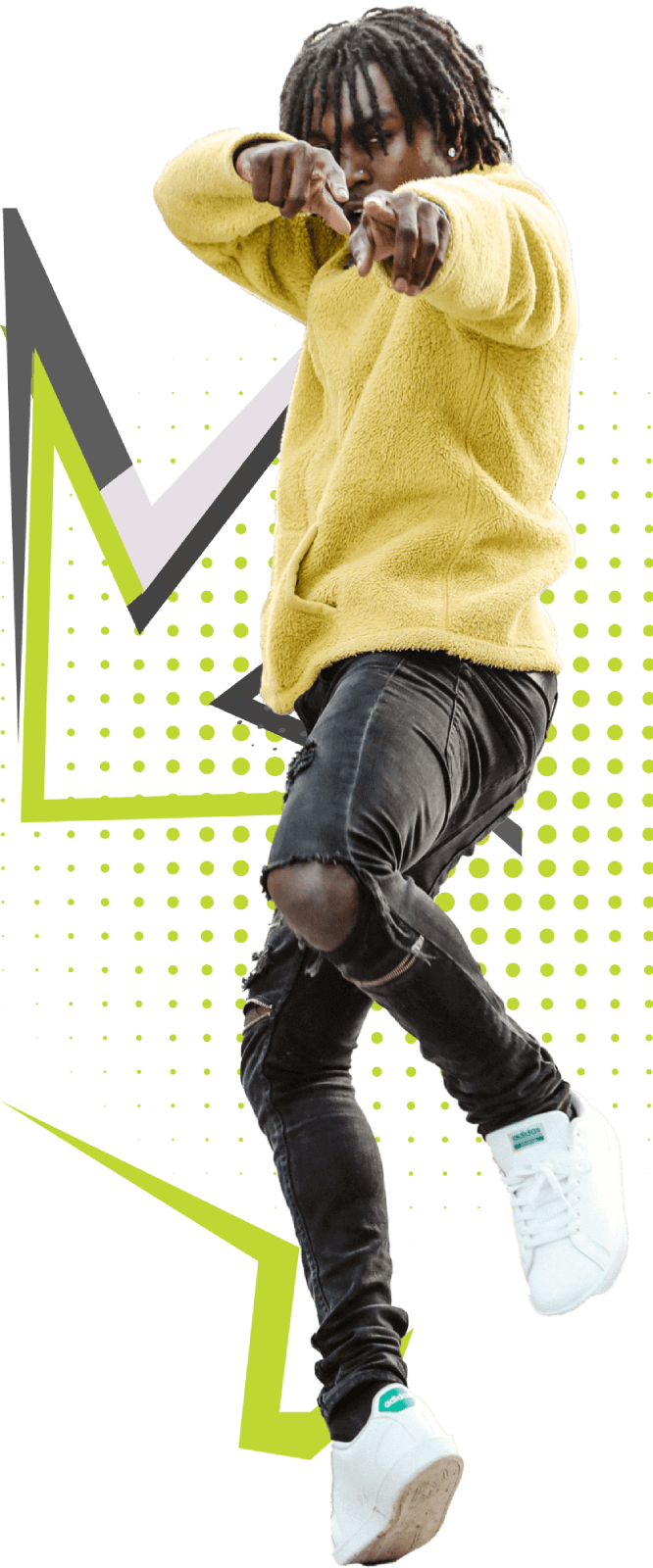 We want to transform reality through education and bring the right tools to inform, motivate, and facilitate access to STEAM careers around the world. We believe that the more young people know about the tech world, the more they'll want to join it.
Frequently asked questions (FAQs)
At The Inspire Garage, you'll discover all the opportunities the tech world has to offer. You'll get the chance to challenge yourself by taking part in our Talks, Workshops, Master Classes, and Garages on the different available topics. You'll set yourself on a path to conquer the world by learning about these four areas: Video games, Design, Programming, and Content & Social Media.
Nothing. All Talks, Workshops, Master Classes, and Garages are free of charge, but there are limited spots. That's why all those who register must be committed to participating in each activity or event.
Talks: 1-hour Introductory Talks are live shows that will allow you to deep-dive into the world of technology and discover the infinite possibilities and free workshops, masterclasses, and garages we have to offer.
Workshops: 2-hour hands-on workshops designed to explore and understand technology's reach in any of these areas: Video games, Design, Programming, and Content and Social Media.
Masterclasses: 2-hour classes to learn alongside Globant experts who will immerse you in specific tech-related topics within each area of The Inspire Garage.
Garages: Mentorship programs that last 2 or 3 months, where participants meet with Globant mentors weekly to learn about any of the areas of The Inspire Garage.
All high school students from Latin America can participate.
All activities within the program are carried out online through a platform provided by Globant. That's why it's important to keep these requirements in mind:
A computer is required to participate (or one computer every two students).
You need authorization to participate from your mother/father/tutor.
If a program requires a specific tool, participants will be informed via email after they sign up.
If any in-person activities are organized, we will invite you to participate in them.
You only get a certificate if you take part in the Garages after the mentorship is completed.
To access the recording of any of our activities, you can send an email to inspire@globant.com with your full name and the date of the talk, workshop, or mentorship you attended. Please note that you'll only have access to the recordings if you participated in the activity.
In the Workshops section of our website, you'll find the Talks, Workshops, Master Classes, and Garages available. We constantly update our offerings. All you have to do is sign up or apply for your chosen activity and enjoy the experiences we have prepared for you.
You can subscribe to our newsletter on the Home page of our website or follow our news in Spanish on our Discord Channel.
In the Areas section of The Inspire Garage, you can find a list of careers that you can choose from to unleash your talent and potential. We'll soon publish a list of universities and institutes where you can pursue the STEAM degree of your choice and conquer the world.
STEAM careers are those related to science, technology, engineering, art, and math.
No, The Inspire Garage initiatives are available to high school students only. The only adults participants are Globers, who accompany the youth as mentors.
Globant is a digitally native company where engineering, design, and innovation meet scale. It's comprised of over 27,500 professionals in more than 25 countries in the 5 continents who work with companies such as Google, Rockwell Automation, Electronic Arts, and Santander, among others. Globant is a case study at Harvard, MIT, and Stanford, a member of the Cybersecurity Tech Accord.
You can participate in our educational program if you are currently in high school. We focus on providing adolescents with skills and tools to boost their personal and academic development.