Don't ask yourself what; ask yourself when!
We want to change the world, and you can help us do it by joining The Inspire Garage.
We want you to discover the variety of exciting opportunities that STEAM careers offer you. We want you to be part of a unique community that will change the world. We want you to develop the tools to take action to create your best future, and to spread an inclusive message that seeks to break social stereotypes.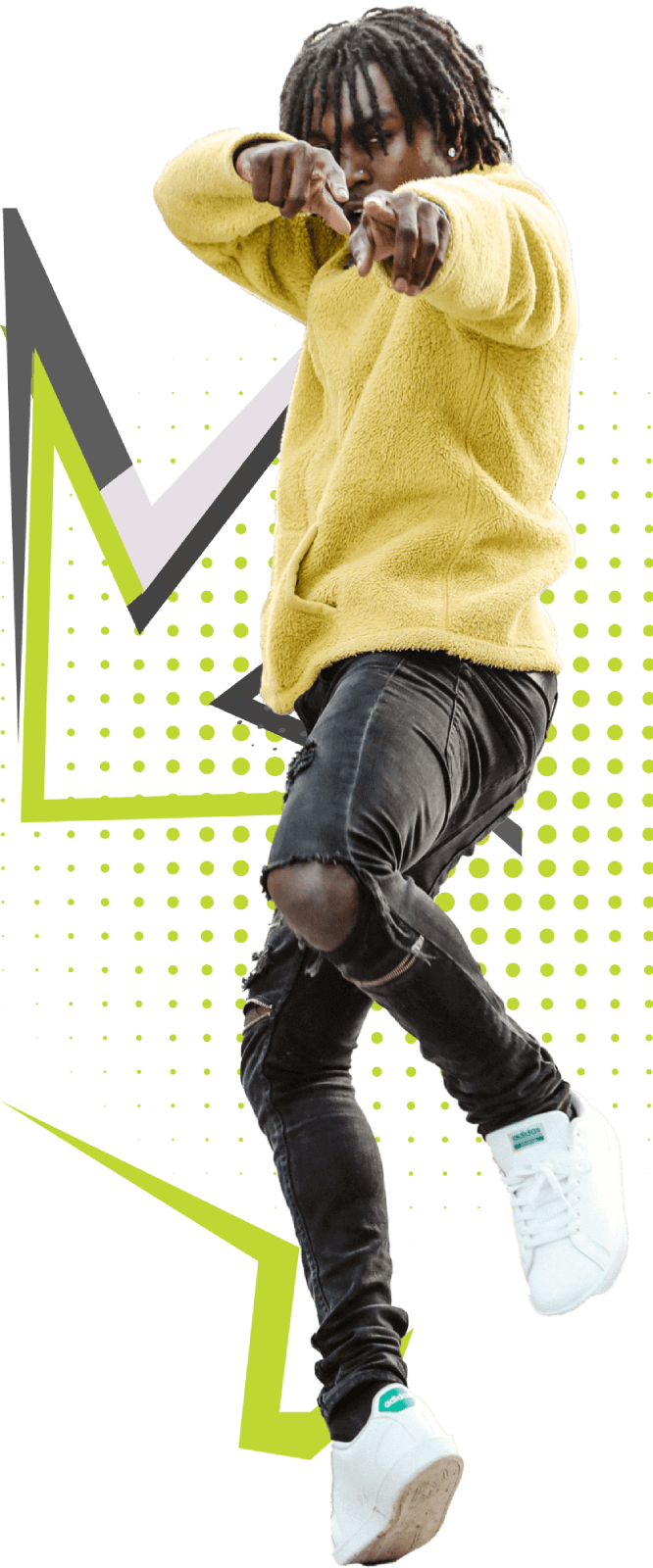 This initiative has been developed by different
Globant
teams, because we believe that technology can provide endless opportunities to transform the future of our communities and the world. We want to transform reality through education and bring the right tools to inform, motivate, and facilitate access to STEAM careers around the world.
Frequently asked questions (FAQs)
The Inspire Garage is developed and led by Globant. We are a digitally native company that helps organizations reinvent themselves and unleash their potential. We are the place where innovation, design and engineering meet scale.
We have more than

23,500 employees

and we are present in 18 countries working for companies like Google, Electronic Arts and Santander, among others.

We were named a Worldwide Leader in CX Improvement Services by IDC MarketScape report.

We were also featured as a business case study at Harvard, MIT, and Stanford.

We are a member of The Green Software Foundation (GSF) and the Cybersecurity Tech Accord.
For more information, visit
www.globant.com
.
You can be part of The Inspire Garage and enjoy all the available content we have for you. You will be able to explore Real Stories of IMpact and discover the interesting things that happen when you open yourself up to the possibilities that the world can offer you. You will have the chance to challenge yourself by participating in trainings and workshops on different topics, and you will be able to discover the different STEAM careers that are available to study to conquer the world. You will also be able to tell us your own story so the world can get to know you and your unique social impact.
Fill out this form and we will contact you to coordinate activities with your school. Please remember that in the form you must indicate if you are interested in an inspirational talk, a mentoring, or a training for you or your school.
In the
Workshops
section of our website, you can find all the trainings and workshops on various topics that we will be constantly updating. All you have to do is apply for the featured training or talk and you will be able to enjoy all the free content we have available for you.
In the
Areas
section of The Inspire Garage, you can find a list of careers that will utilize all of your talent and potential. We will soon be publishing a list of universities and institutes where you can study the STEAM career you have chosen to conquer the world.
We will soon have a vocational test through which you will be able to find out if you have the profile to study any of the STEAM careers available in the academic market. The world is waiting for you!
At Globant, we believe that technology can provide endless opportunities to transform the future, and you can be part of this transformation. Through education and access to the right tools, we want you to have access to any of the STEAM careers that will give you endless opportunities to change the world. Do you want to be part of this change?